Easy tips to be your best during the holidays.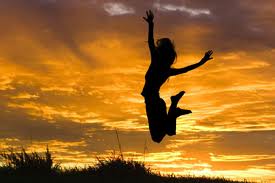 We all have the best intentions in mind when we look towards a New Year with endless possibilities and New Year's resolutions. Often times, we can get a little too ambitious with our goals and find that we run out of steam to maintain our lofty ideas only a month or two into the New Year. Give yourself a break this year and achieve your goals by turning to advancements in medicine, science, and technology to help you achieve your goals for 2012. The most common New Year's resolutions are to lose weight, and to take better care of your body and feel more like yourself again. It is difficult to find the time to ensure your goals are being met and kept, which is why Dr. Shel has made this her daily mission and a possibility for every patient.
Losing weight seems to be everyone's #1 priority going into the New Year. Until recently, it has never been easier to accomplish significant lasting weight loss than with Weight Loss Program. You can safely, effectively and easily lose weight and start 2012 off right by achieving one of your goals by Valentine's Day. Reducing areas of stubborn fat has never been more advanced. Coolsculpting is the most advanced technology that freezes areas of fat for good and preventing it from returning. Coolsculpting is ideal for the abdomen, inner thighs, love handles, virtually any area of your body. It is pain-free, has no downtime and requires as little as 1 treatment to achieve amazing results.
Taking care of yourself often times is the highest priority on your "to-do" list but it quickly falls to the bottom as your daily list grows. Reclaiming yourself by taking care of your body and keeping it healthy does not have to take as much time and effort as you may think. You can quickly restore your body with a natural approach to your health by balancing hormones, determining and correcting nutritional deficiencies, and eliminating allergies before Spring has sprung! Pair these approaches with 20-30 minutes of "me time" everyday by taking a walk or jog, meditating, reading, or taking a bath to experience a sense of renewal and create a positive attitude that 2012 is going to be your best year yet.