Medical Weight Loss in Houston TX
Dr. Shel's Medical Weight Loss Program is ideal for healthy patients who desire to lose 15 pounds or more. Weight Loss Program allows the patient to achieve their weight loss goal in a short amount of time and is physician supervised at all times.
Benefits of Medical Weight Loss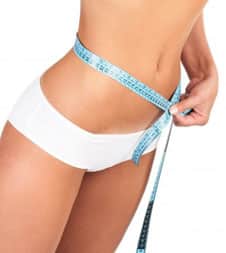 Within the first couple weeks most patients are surprised to notice that their energy has increased, sleep has improved, brain fog has lifted, their level of productivity has gone up, and state of mind has been lifted due to losing excess fat and eating healthy clean foods.
Many patients are shocked when they realize their appetite is not as strong as they worried it would be and cravings disappear. Not only do our patients experience weight loss and all of the noticeable improvements that come along with it, but their overall health greatly improves due to relieving the stress of carrying extra pounds and eating improperly. We help to educate out patients along the way so they can easily and successfully maintain their healthy weight and overall wellness.
What to Expect *
All of our patients are pre-screened by performing lab work, which is reviewed by Dr. Shel prior to starting Weight Loss Program to ensure they are a healthy, ideal candidates for the program. We provide our patients with a very extensive program that includes: BCA (body composition analysis), lab work, weekly follow-up visits, weekly B12 injections and 40 days of pharmaceutically compounded Weight Loss Program. During the first few days of the diet, patients may notice their hunger and cravings are a little higher than expected but they diminish as the weight starts to come off. A 500 calorie diet is reviewed with each patient when starting the diet to ensure compliance and ultimately…success. It is typical for patients to lose an average of 18-25 pounds in 40 days and have found that years later they have successfully kept it off.
"I've tried EVERY diet, read dozens of books on the subjects of weight loss & nutrition, tried pills & supplements, hired nutritionists & trainers, joined gyms… Day one Dr. Shel's staff turned me on to a program that works. Yes, I was very skeptical & expected the same non-results I've seen for the majority of my adult life. Surprisingly, I met my weight loss goals in only two months (30+ Lbs gone; BMI from 31 to 20)." ~ Maribel*
FREE Consultations
For more personalized information about Medical Weight Loss, please request your FREE consultation, or call us at 281-609-4439.