Pearl Fractional Laser Resurfacing in Houston
Pearl Fractional | Dr. Shel Wellness and Aesthetic Center
Affected Areas
Pearl Fractional Resurfacing effectively treats deep lines and wrinkles and textural issues on the face & neck. Pearl Fractional is a fractionated laser that can take years off your appearance by improving imperfections due to sun exposure, genetics and the natural aging process.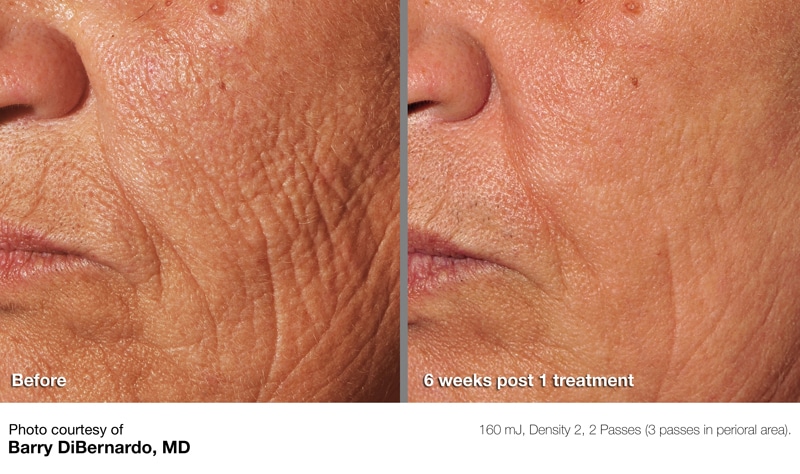 How Pearl Fractional Works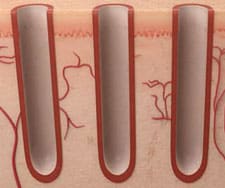 Your treatment will begin by numbing your skin with a topical cream to ensure maximum comfort for you during the procedure. The laser will then utilize heat to create tiny holes deep within your skin with fractionated technology. This state-of-the-art technology allows only a small percentage of the skin to be treated at a very deep level by the laser, which decreases downtime while providing superior results. The Pearl Fractional laser helps remove years of aging while promoting the growth of vibrant, healthy new skin full of collagen.
Pearl Fractional Laser Resurfacing Recovery
Patients will need to have 5-7 days to heal and regenerate baby new skin and will notice overall skin clarity, smoothness and softness – All in one treatment.
The Pearl Fractional Laser Resurfacing Process
Initial Consultation
Procedure: 45-60 minutes per session
Sessions Required for Optimal Results: 1-2
Recovery Time: 5-7 days
FAQs
What does "fractional" mean?
A fraction therapy is a treatment that only affects a small fraction of the skin. Pearl Fractional only creates tiny holes deep in the skin to selectively remove damaged skin.
Is the treatment painful?
Many patients describe the sensaTopical numbing agents are used along with cold air to further minimize discomfort.
What can I expect after treatment?*
The skin will feel sunburn hot for up to one hour post treatment. Redness and possible swelling for 5 days. During post care you will apply ointment to the skin for five days and should limit exposure to sun.
How soon can I wear make-up?
Not until your followup visit, usually in 5-7 days.
Will my skin peel?
Skin will usually start sloughing on day 3 or 4. Do not pick at it, but allow it to slough off on its own.
What is the difference between Pearl and Pearl Fractional?
Pearl treatment is more superficial and the Fractional treatment goes much deeper. Pearl is ideal for fine lines and mild pigmentation. Fractional is more ideal for deeper wrinkles and for skin tightening.
FREE Consultations
For more personalized information about Pearl Fractional Laser Resurfacing, please request your FREE consultation, or call us at 281-609-4439.