Hair today, but gone tomorrow? Restore your hair with the iGrow Laser.
Having long, luscious locks has always been a sign of beauty and youth in our current culture. When you're walking down the street and you see a woman with silky, flowing tresses or a man with more hair than he can contain, you can't help but take notice and wonder what their secret is.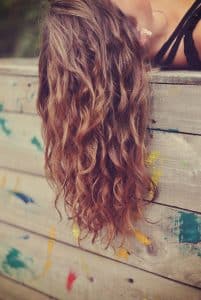 For those people who suffer from thin, balding hair, it can cause even more envy to see someone sport beautiful, strong locks that require little to no extra effort at all. You, on the other hand, have tried nearly every strengthening shampoo, miracle vitamin and hair regrowth product on the market, but to no avail.
It's not that people with thinning hair do not follow proper hair care methods and shower routines. In fact, most of them go the extra effort to transform their locks from dull and damaged to full and flowing. However, if you suffer from genetically thin hair, there are very little natural treatments that can help you restore your locks to the thick, gorgeous strands of your past.
Genetics are not the only cause of balding, thinning tresses. Hair loss can be caused from a variety of different factors, including natural aging, stress, medication, childbirth, hormonal changes and thyroid problems.
Luckily, a new hair rejuvenationproduct―the iGrow Laser―is taking over the market and helping men and women everywhere say goodbye to hair loss, a thinning mane and receding hair lines.
What Is The iGrow Laser Rejuvenation Treatment?
The iGrow Laser Hair Treatment is one of the world's most advanced, effective methods of hair rejuvenation. Through a combination of Low Level Light Therapy (LLLT) and LED lights, this laser treatment can help to achieve thicker, fuller hair for both men and women alike in just a few short months.
The iGrow laser has also been specifically designed with safety features which allow you to use this revolutionary rejuvenation treatment from the comfort of your own home. It also includes a remote that allows you to program the treatment that is best for you, and even has a built-in set of headphones that allow you to listen to your favorite music during this simple 25-minute treatment.
How Does The iGrow Laser Work?
The iGrow Laser Rejuvenation Treatment utilizes effective combination therapy, combining 21 lasers and 30 LED lights into a single, hands-free portable device that provides full-scalp coverage. The iGrow laser also uses Low Level Light Therapy―laser and light energy set below a specific energy threshold and within a specific wavelength. This produces an effective hair-growth laser that produces no heat, so that it is safe for the skin.
The iGrow laser also features a pocket controller which utilizes five different modes; three for men and two for women. Each of these modes is tailored to different hair patterns and thickness, creating a customized treatment for each and every user.
Through this new, revolutionary hair-growth product, you no longer have to hide your thinning, balding locks. After 10 to 12 weeks of regular use of the iGrow Laser as directed by your health and wellness doctor, you can expect to see amazing results. Contact the Dr. Shel Wellness and Medical Spa today to discuss your hair growth options and learn more about iGrow Laser Rejuvenation treatments.
The Dr. Shel Wellness Spa also features in-house laser hair regrowth treatments such as The Revage 670 Laser system for those who feel more comfortable performing their treatments in-office . Contact our office today to set up a consultation to determine which of these treatment options is best for you and your hair.