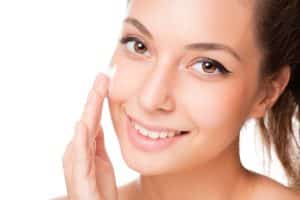 If you're taking good care of your skin, you know that washing your face daily is essential. But did you know that replenishing the moister in your skin is equally as important? Cleansing your face removes dead skin, as well as unwanted dirt and bacteria. Re-hydrate your facial skin with a daily moisturizer.
Moisturizers have the added benefit of keeping your skin smooth and increasing skin elasticity (which effectively prevents wrinkles). Even more reason for you to pick the best moisturizer for your skin. But do you get overwhelmed just sorting through the many options available?
We're here to help! Keep these five things in mind when you're choosing which moisturizer to purchase.
More expensive isn't always better. There are plenty of products on the market that are reasonably priced and provide the same great results for your skin. Simply make sure that the moisturizer you choose is both fragrance and oil free.
Consider your skin type. Do you always have dry, flaky facial skin? Does your skin always have a greasy glow? Check the moisturizer label for the intended skin type. If skin type isn't labeled, choose a product with a water and silicone based ingredient list for normal to greasy skin or a mineral oil and glycerin inclusive ingredient list for dry skin.   
Choose an enriched formula. Synthetic hydroxy will exfoliate dead skin, then initiate new skin growth. Soy compounds will create a smooth texture. Vitamin A will smooth wrinkles temporarily. And Vitamin C will boost the production of collagen. Note: Be sure not to choose a moisturizer with high amounts of both Vitamin A and Vitamin C, as they do not interact well together.   
Watch for seasonal changes. In the more humid summer, choose a lighter moisturizer. In the drier winter, choose a heavier moisturizer.
We'd love to invite you to our facility for a free digital skin analysis and to personalize a skin regimen for you. Give us a call at (281) 313-7435 or request your free consultation online today!