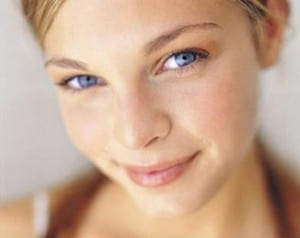 With Summer just around the corner, it's a great time to take an inventory of your skin health and appearance.  During the hot summer months, especially here in Texas, it's often useless to even attempt  to wear makeup.  It seems that with the high temperatures and humidity, your makeup has melted off of your face before you even get to your car!  Then you're left with nothing to hide imperfections on your skin.  What if you could wear less makeup to begin with because you have nothing to hide?
There are several options available to help rejuvenate your skin and improve the overall appearance, but one treatment that I love is the Laser Genesis Facial.
The Laser Genesis Facial may be right for you if you have some of the following issues:
fine lines
enlarged pores
hyper-pigmentation
uneven skin texture
poor skin tone
Laser Genesis is a treatment that addresses the textural changes associated with aging skin.  The laser energy stimulates dermal collagen regrowth and realignment so that pore size is reduced, cobble-stoning is flattened, and fine lines are softened.
Read more about the Laser Genesis Treatment both on our site, as well as on the Cutera site, which is the company that provides the laser technology that we use here in my practice.