Vaginal Rejuvenation with Fotona IntimaLase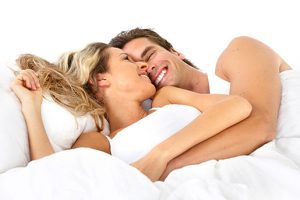 As we get older, all the tissues in our bodies begin to age, including the vagina. Vaginal Relaxation Syndrome (VRS) is defined as laxity, or looseness, of the vaginal wall. VRS can result in loss of friction and sexual satisfaction during intercourse. It's also not uncommon for women to also experience incontinence as a result of VRS.
What Causes Vaginal Relaxation Syndrome (VRS)?
The most common cause of vaginal relaxation syndrome is the overstretching of the vaginal walls during vaginal childbirth. The effects VRS can increase with each subsequent birth. Natural aging and hormonal decline also contribute to VRS. As hormone levels drop, the vaginal walls thin out and become less elastic.
What are the Traditional Treatment Options?
Until now, effective treatment could only be achieved through invasive surgical procedures (vaginoplasty). However, there is a very high degree of patient dissatisfaction due to several post-operative complications such as, loss of sensation, scaring, infection, and chronic pain.
Fotona IntimaLase Vaginal Rejuvenation!
IntimaLase is a unique laser therapy for non-surgical, non-invasive tightening of the vaginal canal. No special pre-op preparation or post-op precautions are necessary. For most of patients, a single session is sufficient for significant tightening of the vaginal canal. If needed, the treatment may be repeated after one month. Patients may immediately return to their normal everyday activities.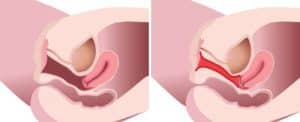 How Does IntimaLase Work?
During the procedure a special attachment, similar to a speculum used during a pap test, is inserted into the vagina. Through this attachment the vaginal canal is treated with short non-ablative laser pulses through a small hand piece. The patented laser heats the vaginal tissue in a special way that causes stimulation of collagen. This stimulation will lead to more collagen formation and a tighter, younger feel to the vaginal.
What Results can I Expect?
Scientifically proven clinical results show an average shrinkage of the vaginal canal after a single IntimaLase treatment was 17%. In 95% of cases patients report a noticeable difference, and most women who had the procedure done said that they felt more intense sensations and deeper orgasms. Improvements continue for up to 4 weeks after the procedure. IntimaLase is a fast, effective, non-invasive, incision-less procedure with no undesired side effects!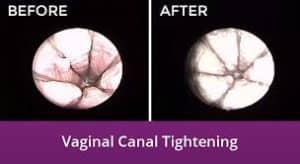 Are you interested in Vaginal Rejuvenation?
We are very proud to offer this incredible, cutting-edge procedure to our patients! To get more information about Fotona IntimaLase and to see if this procedure is right for you, request a Free Consultation by calling (281) 313-7435 or Request a Consultation Online.