How simple microdermabrasion treatments can bring skin back to its full health.
It is no secret that healthy, beautiful, vibrant skin takes a lot of work to achieve, especially as you get older. While many people would consider certain age and beauty lines to be signs of a life well lived―dry, cracked skin from many days spent soaking up the sunshine on the beach, wrinkles from laughing and smiling day after day―others simply will do anything to make these facial imperfections go away.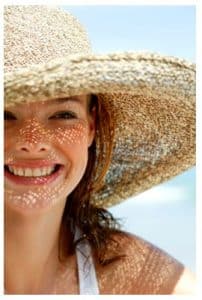 When you're younger and have clear, fresh-looking skin, you may not have thought about the importance of skin maintenance and facial cleansers for glowing skin later down the road. However, once you do realize just how much the years of hormones, stress and UV exposure may have affected the freshness of your skin, it is often too late for simple preventative measures.
Many determined women have tried an array of skin creams and lotions to erase the dead skin cells of their past, but to no avail. Luckily, these beauty products are not the be-all and end-all of treating dry skin and wrinkles. A simple, non-invasive microdermabrasion treatment is one of the quickest, most successful ways of bringing your skin back to its former freshness and beauty.
What Is Microdermabrasion?
Microdermabrasion is a non-invasive technique that is used on the skin to promote resurfacing through the removal of dead or damaged layers of your skin. This incredibly effective procedure is relatively painless and can restore your skin back to its natural color and form so that you achieve a healthy, glowing look and will always look your absolute best.
How Does Microdermabrasion work?
This particular type of facial treatment works by utilizing high medical grade micro-crystals that are then propelled at a high speed across the surface tissue of the skin. This helps to remove the uppermost layers of dry, damaged skin, leaving your face looking fresher with a subtle, natural glow. Microdermabrasion also helps to stimulate blood flow to the surface of the skin, which can increase oxygenation, triggering the enhancement of skin cell renewal and the regrowth of collagen.
Treatment can typically be performed during a short lunchtime break as the procedure only takes about 20 to 30 minutes. Results can typically be seen immediately, however many people choose additional treatment sessions as well as periodic touch ups in order to maintain their desired results.
Who Should Consider This Procedure?
There is no limit to the type of candidate that would benefit from microdermabrasion treatments. This procedure is recommended for both male and female patients of all skin tones who are looking to enjoy smooth, healthy skin with a natural glowing look.
Microdermabrasion also works on all skin types, both dry and oily. For patients who suffer from excessive dry skin, this treatment can help to remove dead skin cells and restore moisture. For patients who have naturally oily skin, microdermabrasion often unclogs the pores, creating a nice, natural glow.
If you are thinking about the benefits that microdermabrasion treatments could have for your skin, be sure to contact a health and wellness doctor who will be able to discuss specific treatments and procedures for your skin type. Also, it's important to remember that the key to healthy, fresh looking skin that lasts well into your golden years is through healthy, non-invasive procedures complimented by proper skin maintenance.