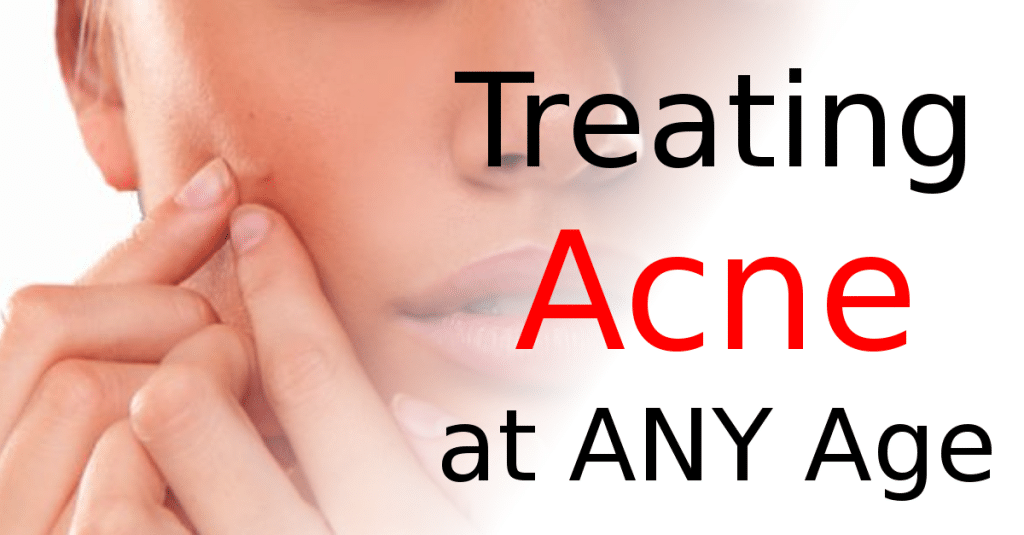 For many teens, acne is a plaguing issue that can hinder their confidence about starting a new year. As we get older, we assume acne will go away, but for many adults, it only continues.
At my practice, my focus is always to not just look for a 'quick fix' to a symptom or ailment, it's to find the root cause and try to address it.  When it comes to acne, there can be several different causes in an individual, no matter what their age.
Acne can be caused by:
-excess oil production
-bacteria
-hormonal imbalance
For someone coming to me seeking out treatment for their breakouts, we would first have them meet with a skin consultant to give them a digital skin analysis, called a Visia.  This specialized machine can see below the surface of the skin to tell us more about the person's skin health.  It can measure bacteria levels, pores and texture, as well as many other issues.
Once we determine what's causing the acne, we can move forward with treating the patient.
Different Treatment Options Could Include:
– Blu-U: This treatment works to eliminate bacteria that's on the surface of the skin that can cause mild to moderate acne.  You can read more about this treatment by clicking here.
– PDT (Photo Dynamic Therapy, including Levulan): This treatment works to shrink oil glands, reducing excess production.   You can read more about this treatment by clicking here.
Hormonal Imbalance: We all know that a teen's hormone levels can fluctuate frequently and that can cause acne. But if you're an adult and are having hormonal issues, it can cause acne to continue at any stage of life.  One of my specialties is bringing hormones into proper balance using natural, Bioidentical hormones. When people mention the word 'hormones' they often assume we're talking about Menopause, but many younger adults can have issues arising at different times, like when stopping birth control pills, after having a baby, or during stressful seasons of life. We can talk about any symptoms a patient may be exhibiting that indicate hormone testing and treatment may be a good option for them.
Treatment at Home
Continued care on a day to day basis is always important to ensure long term success. Everyone is an individual with unique skin care needs, but some things I may recommend for patients are:
-Cleansing with a Clarisonic Cleansing System, twice daily: This cleansing method is extremely effective at removing dirt, dead skin cells, oil and makeup from the skin.  It exfoliates very well, changing the texture and 'feel' of your skin after just a few uses.  It cleanses the skin 6 times better than manually cleaning alone.
-Use Medical Grade Skin Care: We will customize some recommendation for a person's individual needs and may recommend a product like our SkinMedica Acne System Kit.