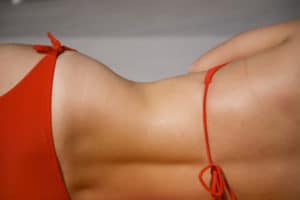 Have you become frustrated with deep pockets of stubborn fat or cellulite that simply do not respond to diet or exercise? If so, it may be time for you to consider cosmetic treatment with CoolSculpting.
CoolSculpting is FDA cleared, non-surgical, non-invasive technology to permanently remove stubborn pockets of fat. CoolSculpting is unique in that it also improves your skin's texture during treatment.
CoolSculpting uses a targeted cooling process to kill fat cells that lie beneath the surface of your skin. The process cools your fat cells to just above freezing, causing them to die and then safely and naturally be eliminated from the body. With CoolSculpting there are no incisions, no needles and no scars. Only fat cells will be frozen, preserving the health of nearby tissues.
Most patients are able to return to work and normal activities immediately after treatment, something that also makes CoolSculpting unique.
Contact Dr. Shel for your appointment today!