With summer quickly giving way to fall and cooler temperatures, it's time to think about your summer skin and the effects hours at the beach or pool may have had on it. The sun's effects are cumulative. Excessive exposure to the sun as a child or teenager or the use of tanning beds can make you look older than you are – and may be the cause premature wrinkling and spots.
The sun's heat dries unprotected skin, depleting its supply of natural lubricating oils. Additionally, the sun's ultraviolet (UV) rays can burn the skin causing long-term changes to the structure of the skin.
Premature aging of the skin is called photoaging, which, unlike natural aging, results in skin spots, freckles, discoloration, deep wrinkles and dry skin.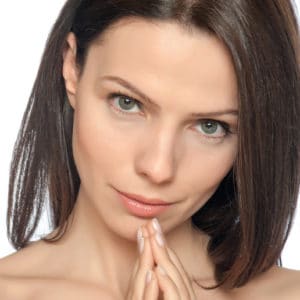 Some signs of sun-damaged are:
Skin that is dry, flaky, itchy and more wrinkled than skin that has not been exposed to the sun;
Redness and blotchiness…with clear lines defining where the skin has been protected;
Actinic keratosis…little bumps that feel like sandpaper or persistent patches of scaly skin;
Visible changes in the skin's collagen…fine lines, deep wrinkles, thickened skin texture and easy bruising.
Although no one avoids the natural process of aging, if your skin is showing signs of years of summer neglect, we recommend a Limelight Photofacial using Intense Pulsed Light (IPL) Therapy. IPL therapy is a safe and effective 30-60 minute procedure with minimal down time.
IPL therapy is also unique. It differs from traditional laser therapies in that it delivers multiple wavelengths of light with each pulse of the laser. It is nonablative, which means it does not remove the top (epidermal) layer of the skin.
When treating sun damage, the IPL heats up, destroying skin cells that contain the targeted pigment. Once these cells have been destroyed, they rise to the surface of the skin and flake off. In just a short time, you will notice softer, refreshed and rejuvenated skin.
Don't suffer the effects of years of sun worship! Request a Free Consultation by calling (281) 313-7435 or use our consultation request form today!