Since CoolSculpting was introduced a few years ago we have treated hundreds of patients by literally Freezing away stubborn fat. We are so excited to now carry the latest in CoolSculpting technology…the CoolSmooth applicator!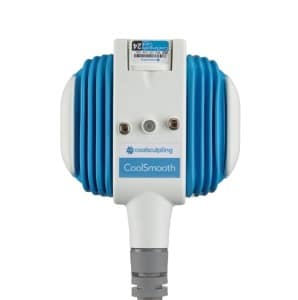 Until now, CoolSculpting required using a vacuum hand piece on the areas of the body that patients wished to target. For areas where the skin wasn't loose enough, the hand piece couldn't draw enough tissue in to treat it properly. Basically, fat that was "non-pinchable" was non-treatable, because the cooling had to occur inside the suction hand piece.
The FDA recently approved the CoolSmooth applicator…and this is a real game-changer! The CoolSmooth applicator does not use a vacuum, but rather freezes the fat cells with a direct compression applicator pressed against the skin. This now enables us to target areas that were previously not treatable…those areas that are non-pinchable, such as the outer thigh.
A recent market research study revealed that 7.2 million people expressed an interest in CoolSculpting as a treatment for inner or outer thigh fat. Now, with the release of the new CoolSmooth applicator, we are able to treat the entire thigh!
To get more information about CoolSculpting or to request a Free Consultation, call 281-313-7435 or Request a Consultation Online.