A tummy tuck, also known as abdominoplasty, certainly does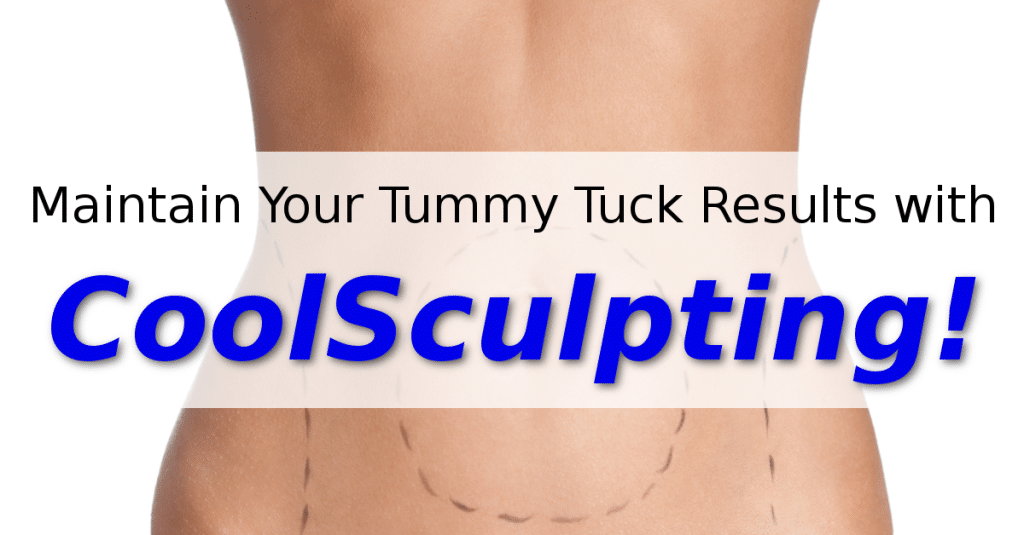 for those who want to reshape and contour their abdominal area. Men and women who choose to have the procedure enjoy flatter, firmer, and well-toned stomachs after experiencing substantial weight loss or childbirth.
Gaining weight following a tummy tuck is perfectly normal. Factors such as aging or stressful life events such as a divorce may further aggravate or lead to weight gain despite following a strict diet plan complemented with exercise. Yet how exactly can one maintain the outstanding results of a tummy tuck? Say hello to CoolSculpting!
How Cool is CoolSculpting?
By and large, CoolSculpting is approved by the FDA (Food and Drug Administration) to significantly reduce the appearance of tiny yet stubborn pockets of fat in the body such as love handles, muffin tops, and back rolls. What sets CoolSculpting apart from other body sculpting techniques is it's relatively painless and does not cause any damage at all to surrounding tissues.
Based on the science of cryolipolysis (the chemical breakdown of fat through cooling), CoolSculpting utilizes controlled cooling techniques to gradually remove fat cells. Generally, the targeted fat is chilled just above the freezing point and are consequently broken down and naturally eliminated by the body for the next few weeks or months.
With CoolSculpting, anesthesia is not used during the procedure. You can even surf the Internet, catch up with friends online, or simply relax and read a good book while those extra pockets of fat are being chilled.
Spot Reduction is Possible with CoolSculpting
Most people who just had a tummy tuck are after subtle rather than dramatic outcomes. Because it is done in a series of 2 to 3 treatments, CoolSculpting gradually removes fat and eliminates them for good. In addition, spot reduction is possible with CoolSculpting as the fat cells in the surrounding areas are not affected at all.
Ultimately, there is no downtime involved which makes it ideal for men and women who had a tummy tuck in the past and could not afford to have longer recovery periods as before.
CoolSculpting Consultation with Dr. Shel
Request a CoolSculpting consultation today! You can also call (281) 698-7435 to set up an appointment. We'll help you tailor a CoolSculpting plan that is in accordance to your body contouring needs. CoolSculpting not only works for fat in the abdominal area but also for stubborn areas in your flanks, thighs, and arms. We look forward to helping you look and feel your best every day!