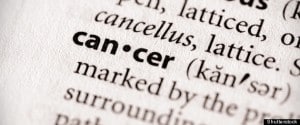 Bathing suit season has officially begun here in Houston and it can be a time that strikes fear in many of us. As we peel back the layers of clothing to reveal what we have been hiding all Winter and Spring, how does it make you feel? Wouldn't we all love to be in a position where we feel truly proud of how we look in our bathing suit? (Or in even less for the matter!)
Let's focus on cellulite for a moment. When you look in the mirror, does the texture of your thighs remind you of cottage cheese? Is it dimply, bumpy and misshapen? What if you could take your thighs from looking like cottage cheese and turn them into the smooth texture of Greek yogurt? That may sound like a funny comparison, but we all crave that feeling of confidence you have when you step out in your bathing suit and know that you look good. It's that moment when you have nothing to hide-you're proud of how you look. Have you ever felt that way?
Cellulite is just one of those things where you can diet and exercise, but even in the most fit and thin person, cellulite remains. Or maybe you're more curvy-you love the size and shape of your backside and legs, it's just the texture that needs to be smoothed out to make you feel truly great.
When it comes to treating cellulite, it can sometimes feel like a hopeless quest to get rid of it. There are creams that can help, true. But if you want real transformation and bid results, you have to receive a more intense and thorough treatment.
Reaction by Viora is a service that we offer here at my practice in Sugar Land that I have seen to be extremely effective at transforming the appearance of cellulite on the thighs, buttocks and stomach.
The Science Behind This Treatment
The Reaction™ treatment uses a combination of a warming mechanism with a specialized vacuum therapy to change the appearance of cellulite both from the outside and the inside. It applies RF energy to the subcutaneous layers to heat the skin tissues that contribute to cellulite. This deep tissue heating increases the metabolic breakdown of adipocytes in the superficial fat layer and increases the diffusion of oxygen in the cells. At the same time, the vacuum therapy intensifies the treatment to facilitate deeper penetration of heat, stimulate lymphatic drainage and enhance the elasticity of the septae.
You can read more about our cellulite treatment here.  I would recommend scheduling a time to come in for a complimentary consultation to discuss the treatment. We can make a customized plan for you to help you reach your goals.
Let's be honest-no matter what your age, we all want to look hot in our bathing suits. Yes, I said it-hot! If you've never felt that way or simply want to regain that feeling, I'd love to help. Don't hide anymore….throw out your bathing suit cover up; drop your beach towel. Now is the time to become the confident, bold, sexy woman you really are are meant to be.