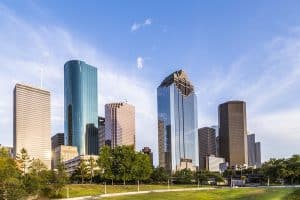 Over the course of the past few days, it has been devastating, disastrous and as the news has gone so far to say, catastrophic. It has been very surreal for everyone in Houston, as well as those surrounding cities who have been greatly affected by Hurricane Harvey.
Having lived in Texas for decades, and raising my two children here, my heart is breaking for our beautiful state. The pictures and videos I'm seeing all over the news and social media are just unimaginable.
As a physician, it is my mission to ensure my patients are always well cared for, no matter where they may be or what they may be experiencing. Being a local doctor in the Greater Houston area, I wanted to put down my thoughts and offer some tips and guidance for those who have been affected by this natural disaster.
Below are some of the best ways you can put your health first as we continue to face the long journey of the rehabilitation of our homes, our city and our state.
Breathe. Whether you've riden out the storm at home, have been evacuated, are experiencing damage to your home or worse, have lost your home altogether, take a minute to simply breathe. You are most likely feeling overwhelmed, anxious and stressed at this time but I strongly encourage you to stop what you're doing and take 5 deep breaths. You will be amazed at the amount of pressure that is released from your body when you practice deep breathing. Remember, worrying does nothing, breathing does everything.
Pray or meditate (or do both!). Any time you begin to feel anxious about your current situation, take the time to pray or meditate about it. The deep thoughts you experience during prayer or meditation will help your mind process your current situation and hopefully calm and put it at ease as well.
Drink bottled water. The possibility of contaminated water is very likely right now. While I would typically advise drinking only filtered water in a glass or stainless steel cup, it is more important that the water you drink right now is pure. Avoid tap water and even the water filtered from your refrigerator or reverse osmosis systems. Bottled water is your safest bet to ensure you not only stay hydrated, but also to avoid drinking contaminated water.
Boost your immune system. With thousands of people confined to small areas, you may be destined to suffer from viral infections such as norovirus or colds. Vitamin C, vitamin D and probiotics are natural immune boosters that are easily accessible from nearly anywhere and may protect you from experiencing such infections. Taking therapeutic doses of each of these can help boost your immune system naturally so that you do not experience any physical illness as you try to care for your family and your home.
Protect yourself during construction. Many Texans are already beginning to work in their homes that have recently experienced water damage. Mold can appear in as little as 24-48 hours after floodwater recedes and is known to exacerbate allergies, asthma and other respiratory conditions. If you're in an area of construction and are pulling up carpet or tearing down walls, wear gloves and a mask at all times. If mold is present, do not remain in the area whatsoever.
More than anything right now, I want you to remember to take care of yourself. If you forget to care for yourself, it will be physically impossible for you to care for others around you. Don't be afraid to ask for help either. We are a city of giving, caring and serving individuals and there are many Texans who are ready and waiting to help you whenever you need it.
In an effort to always provide the tools needed to help you feel healthy, well and balanced, and to ensure your health is never a financial burden, I'm honoring 15% off of any treatment, service, vitamin, supplement or nutrition product during the entire month of September. Be sure to use the code "HARVEY" at checkout to receive your discount. This is a small token of what I am able to do for you to put your health first during this emotional time.
I continue to pray that those affected by Hurricane Harvey are able to find peace and strength in their hearts as we all begin to rebuild and rehabilitate our beautiful city. I pray that you are safe, dry and out of harm's way. If you are a current patient and need refills for existing prescriptions, or have any medical questions, please call us at 281-313-7435 or email us at aesthetics@drshel.com.
My entire team and I are here for you during this very difficult time. We are praying for our entire city and more importantly, praying for you.