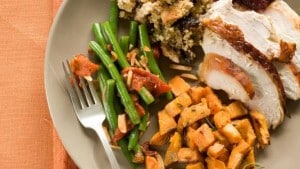 Last week, we posted a fun Thanksgiving themed contest on our Facebook page:
"It's Thanksgiving Week! Would you like to win a free B12 injection to boost your energy? Message us with your favorite healthy Thanksgiving recipe-we'll pick our favorite and post in our blog! Plus you'll be the winner of the injection which will help you avoid 'Turkey Coma' and give you pep for shopping this weekend!"
Out of all of the submissions, this recipe stood out to our staff because we had never had Brussels Sprouts prepared this way before.  By chopping them in a food processor, the texture becomes something unexpected when it comes to this healthy veggie.  Adding toasted pecans for crunch sounds delicious and the dried cranberries are both festive and seem like they would help balance the bitterness of the brussels as well.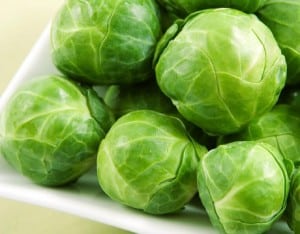 Stacey P. was our lucky winner-congratulations, Stacey!  Thank you for sharing this recipe with us-we can't wait to make it!
Brussels Sprouts with Pecans and Cranberries 
From Alton Brown's show, 'Good Eats', on The Food Network
Ingredients
1 pound fresh Brussels sprouts, rinsed and trimmed
3 ounces coarsely chopped pecans
3 tablespoons unsalted butter
1/4 teaspoon kosher salt
1/4 teaspoon freshly ground pepper
4 ounces coarsely chopped dried cranberries
Directions
Slice the Brussels sprouts using the thinnest slicing disk of a food processor. If you do not have a food processor, you may slice thinly with a knife or a mandoline.
Set a 10-inch straight-sided saute pan over medium-high heat and add the pecans. Cook, stirring continually, until the pecans darken in color and begin to give off a toasted aroma, approximately 2 minutes. Add the butter to the pan and stir to combine. Once the butter has melted, add the Brussels sprouts, salt and pepper and cook, stirring continually, until the color brightens and the sprouts are just tender, approximately 6 minutes. Remove the pan from the heat, add the cranberries, toss and serve.
*Dr. Shel's Notes: To make the recipe even healthier, cut back on the butter and add Coconut Oil.
Watch a video of how this dish is made here:
https://www.foodnetwork.com/brussels-sprouts-with-pecans-and-cranberries/video/index.html