False eyelashes can be problematic. They are spiky and stiff, and come with very tiny tubes of glue. If you would like darker, thicker, longer lashes the natural way, Dr. Shel offers an amazing, non-prescription solution to short, thin lashes that is designed to add length, color, thickness, strength and fullness. Now is the perfect time to let Latisse™ transform your eyes and frame your face with naturally beautiful, plentiful eyelashes.
Did you know that your eyelashes go through cycles?
It's true. Lashes have a short growth phase of about 30 to 45 days, with a life span of three to four months before they drop out and a new lash cycle commences.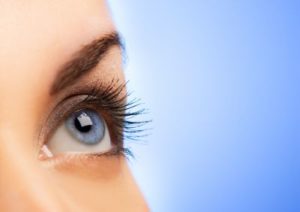 Consider these Latisse™ facts:
• Latisse™ is a prescription treatment for hpotrichosis (inadequate lashes) and is designed to help your body's natural eyelashes grow longer, fuller and darker.
• Latisse™ helps prevent breakage and increases flexibility.
• Latisse™ is the first and only FDA-approved prescription treatment for lashes.
The majority of Latisse™ patients should see notice new growth in two weeks. But it is important to keep in mind that the results of Latisse™ lash treatments are gradual. Results and new lash growth continues for up to 16 weeks.
The Latisse™ serum is applied like eyeliner, very sparingly, on the upper eyelids at the base of the lashes once a day, at bedtime. A tiny amount should be applied, slightly touching the root area. It should not be applied to the lower lid area. Latisse™ should not come in contact with the eye itself. Latisse™ is not recommended if you suffer from allergies or are taking antibiotics or medications for cardiovascular disorders.
Using Latisse™ will strengthen your lashes by preventing lash loss and breakage and will protect your lashes from the effects of the environment. Your lashes will become thicker, fuller and darker. Be sure to tell Dr. Shel if you have a history of eye pressure problems, such as glaucoma.
Call our office, today, to book an appointment: 281-698-7435.