Voluma is a very exciting filler, as it is the only FDA approved filler for enhancing the volume of the cheek area. There have been many fillers in the past that have been used in the cheek area "off label", but Voluma is the only one that is FDA approved to actually enhance the fullness of the cheek area…not just fill wrinkles.
What Happens to Our Cheeks?
As we age our cheeks begin to lose volume and may begin to sag. A few things happen to cause this. The medial fat pad that gives young cheeks their full look begins to thin out as well as move down due to gravity. Collagen production slows as we age and skin is no longer as thick and firm as it once was. Smoking actually slows collage production more rapidly, which is why smokers tend to have prematurely thinned lips and hallow cheeks. Additionally, the cheekbones themselves actually begin to recede and get smaller.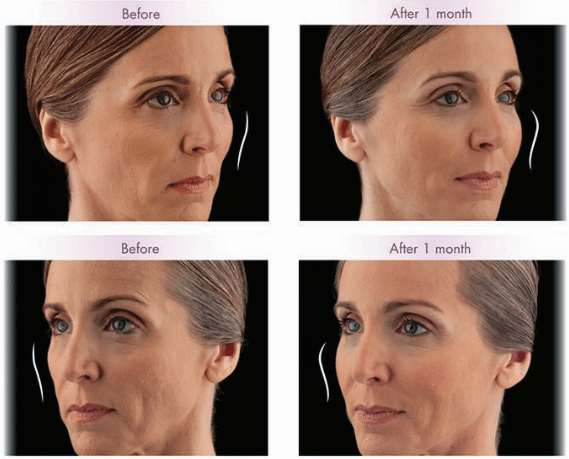 Voluma XC Can Give You that Youthful Appearance Back!
The loss of volume in our cheek area can have a dramatic impact on our appearance and this is why our patients love the cheek sculpting that we can now offer in the lateral and medial cheek areas. The procedure is quick and the results are visible immediately after the treatment. Voluma is formulated to produce more lift and a longer duration than any other filler on the market and can last for up to two years!
Since Voluma is made up of Hyaluronic Acid, which naturally occurs in the body, it will actually dissolve over time and the molecules actually turn into water and leave the body over the period of 1-2 years. There is virtually no downtime and you should be able to quickly resume your normal daily activities. Mild reactions such as tenderness, swelling, bruising, and redness can occur, but quickly disappear.
Is Voluma Right For You?
If you feel like this is something that you may be interested in, you can learn more about Voluma here. We would also love to extend you an invitation to request a Free, Customized Consultation to make sure that you are a good candidate and that this will be exactly what you are looking for.