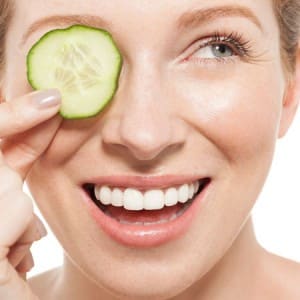 This month, we celebrate all the wonderful Moms in our lives. If you're a mother, you know that sleepless nights and stress can leave you with puffy, tired eyes.  We're excited to be offering some special products to help you look bright-eyed and refreshed this month.
We have a special gift available in our office for the month of May, provided by one of our favorite skincare lines, Obagi.  It's a special gift set that includes:
A smooth, rich cream formulated with powerful yet gentle ingredients for firmer, more resilient-looking skin around your eyes:
Bi-mineral complex and malonic acid: for tighter, smoother-looking skin around the eyes
Blueberry extract: provides antioxidants that help eliminate free radicals
Penetrating Therapeutics™: an Obagi technology that drives ingredients deep into the skin to help achieve optimal results
Elastiderm Eye Complete Complex Serum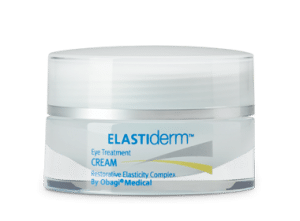 Here is some great information about the Eye Serum from Obagi:
"You know how a good cup of coffee is sometimes the only thing that gets you going in the morning? What about puffy, sleepy-looking eyes? What wakes them up?
Open your eyes to your personal pick-me-up: ELASTIderm® Eye Complete Complex™ Serum. Like an espresso shot for the skin around your eyes, this eye serum includes a boost of caffeine that will perk up the appearance of your eyes!
What Makes It So Special?
It's simple—this eye serum contains clinically proven ingredients that provide real results. In addition to caffeine, which can help reduce the appearance of under-eye puffiness, the ELASTIderm Eye Complete Complex Serum includes proprietary bi-mineral complex and malonic acid for tighter, smoother-looking skin around the eyes. Now that's a true must-have beauty product!
Beauty Tips for Younger-Looking Eyes
With the ELASTIderm Eye Complete Complex Serum, the appearance of fresher, revitalized eyes is easier to achieve than ever. Follow the instructions below on how to use our innovative rollerball applicator. We recommend applying it only under the eye.
Starting at the outer corner of your eye, gently massage the serum under your eye using 8 small circles.
Gently pat dry any extra product.
For best results, apply ELASTIderm Eye Cream afterward."
Both products are wrapped up in a cute yellow travel kit-perfect for Mom's next weekend getaway!