Hello there,
Happy October! I don't know about you but I love this time of year because the fall signifies a time and season of many changes. The weather begins to cool down, the leaves begin to change and in general, there is a feeling of warmth that overcomes us. In saying this, throughout all of October, I want you to focus on falling in love with taking care of yourself, and I mean this in all different aspects: physically, mentally, emotionally and spiritually.
What does this mean to you? Does it look like more exercise and less fast food? Does it mean more time spent praying or meditating? Is it finally taking the plunge and getting to the root cause of some of your biggest health frustrations, such as allergies, weight gain, brain fog or low energy? Whatever it is, I want you to take time this month to focus on it. My team and I are committed to serving you and helping you focus on yourself and ultimately, your health. If you'd like to finally get to the bottom of your biggest health concerns, and finally starting feeling like yourself again, I encourage you to schedule your complimentary consultation today. I want you to take that first step to falling in love with taking care of yourself and your health.
October is also Breast Cancer Awareness Month so I would like to personally send my heartfelt thoughts and prayers to all of those currently undergoing breast cancer treatment as well as the many breast cancer survivors and their families. I pray for your continued strength and health during this time.
Finally, I am very excited to introduce some NEW and CUTTING EDGE treatments we are offering. It has been my commitment over the last two decades to offer only the most innovative treatments to my patients so I am thrilled to be able to finally offer these services.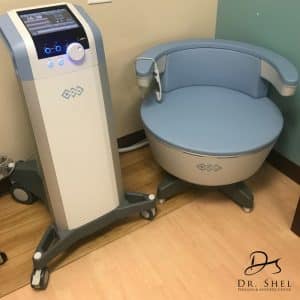 The first of these exciting new treatments is the BTL EMSella. BTL EMSella is the first device of its kind and is FDA-approved for treating urinary incontinence and strengthening pelvic floor muscles in women. Using high-intensity electromagnetic field technology (similar to an MRI), BTL EMSella activates motor neurons in the pelvic floor and in just one short 28 minute session provokes 11,200 contractions. This is the equivalent of performing 11,200 Kegel exercises! The best part, you remain fully clothed so that all you have to do is sit back, relax and allow EMSella do all the work for you!
Too good to be true? To see EMSella in action, watch my recent video here, where I complete a full EMSella treatment all while catching up on some work.
I have made it my mission to ensure women no longer have to suffer in silence from something as frustrating and embarrassing as urinary incontinence so for the entire month of October, I'd like to extend 20% off EMSella therapy through October 31! Schedule your consultation today or call us at 281-313-7435 to schedule your appointment.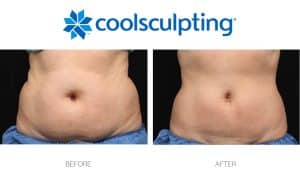 The other exciting announcement is that I have invested in brand new hand pieces for our CoolSculpting treatments. This allows us to treat larger areas in almost half the time and provide a better treatment and ultimately, a better result! Not to mention, the treatments are virtually painless!
I am also happy to extend 20% off all CoolSculpting treatments this month! If you have stubborn fat that dieting and the gym won 't take care of, call our office to take advantage of this incredible treatment. You will LOVE the results!
This month, we are offering many other amazing specials that may help you get on the path to health and wellness. Be sure to browse our October specials today!
Finally, don't forget to sign up to receive my monthly newsletters so you can be the first to know about monthly specials, events, new treatments, product information and more! Subscribe to my newsletter here.
Again, during this time and season of change, I encourage you to fall in love with taking care of yourself and take that first step in getting your health back…naturally!
Wishing You Health, Happiness & Harmony,
Dr. Shel