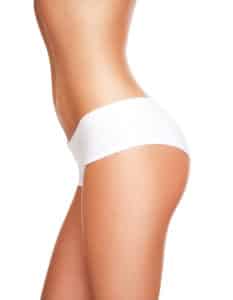 Have you heard about Coolscuplting? If not, keep reading to learn more about this inventive, trending procedure.
What Is Coolscultpting?
Coolsculpting technology freezes your fat cells and causes their natural death, which means that they will later be flushed out of your body. The fat is pulled up between two cooling plates and then the area is cooled to a specific temperature. The amount of time this procedure takes varies depending on each patient's unique needs.
Is it safe?
Coolsculpting has been approved by the FDA and is non-invasive and safe. There are no needles, knives, or scars.
How can you get the best results from a Coolsculpting procedure?
For optimum results, you should reach a healthy, stable weight before the procedure. Coolsculpting is not a weight loss procedure; it's designed to eliminate stubborn areas of fat, and minor bulges; it's not designed to drastically change your body. The results of a coolsculpting procedure will be more noticeable and more lasting if you practice healthy eating habits and stay active.
What can you expect following the procedure?
After the procedure, you may experience tingling, numbness, bruising, redness, or minor discomfort. All of these side effects should be temporary. Many of our patients are able to return to their normal activities immediately after the procedure. It may take a while for results to become noticeable. In most cases, you'll start to notice changes after about 3 weeks, and your body will continue to flush out fat cells for four to 6 months.
How long will the results last?
Coolsculpting permanently removes fat cells from your body, which means that if you maintain a healthy diet and regular exercise schedule, the results will be permanent.
To learn more about Coolsculpting and whether or not it would be for you, we invite you to call to schedule a consultation appointment with Dr. Shel, 281-698-7435.