Happy Thanksgiving week! It's the time of year for gratitude and appreciating all those important in your life. Staying on track with good food choices can be a challenge around the holidays. Here are some healthy but delicious traditional Thanksgiving recipes sure to be a hit at this year's celebration.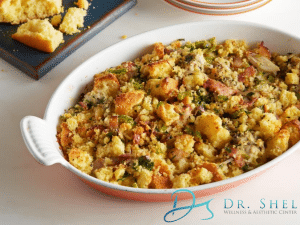 Ingredients
2 tbsp ghee or avocado oil

3 cups onion

2 cups celery

1 cup mushrooms

1 cup apple

¼ cup dried cranberries

¼ cup chopped parsley

4 tsp poultry seasoning

½ tsp salt

½ tsp pepper

2 cups almond flour

3 eggs 
Instructions
Preheat the oven to 350 degrees.

Heat ghee or avocado oil in a skillet over medium heat and add onion, celery, apple, mushrooms, cranberries, parsley, poultry seasoning, salt, pepper. Saute until very soft, about 7 minutes.

Transfer the contents to a baking dish. Stir in almond flour and eggs. Bake for 45 minutes to 1 hour.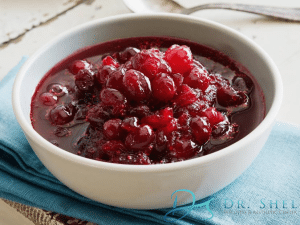 Ingredients
6 cups fresh cranberries

2 cups fresh raspberries

2 oranges

½ cup honey

3 dashes on cinnamon

Pinch of salt
Instructions
Rinse cranberries and dump into a large pot. Zest and juice oranges into the pot, pour in honey and stir well.

Turn on the stove to medium heat, stirring occasionally. When liquid boils, add raspberries.

Once thickened, take off heat and allow to set.

Serve warm or cold!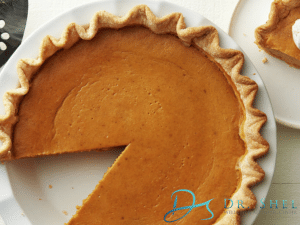 Ingredients
Crust:
4 tbsp ghee

2 cups almond flour 
Filling:
1 can pumpkin puree

3 eggs

½ cup maple syrup

½ cup full fat coconut milk

2 tbsp almond butter

¾ tsp cinnamon

¼ tsp pumpkin pie spice
Instructions
Preheat the oven to 325 degrees.

Mix melted ghee and almond flour together. Pour into the pie dish and flatten into a crust.

Bake for 10 minutes and allow to cool.

In a separate bowl, beat the eggs.

Add in pumpkin puree, maple syrup, coconut milk, almond butter, cinnamon, pumpkin pie spice.

Pour mixture into pie crust and bake for 45-50 minutes.

Let cool and enjoy!
We hope you are enjoying this new series of recipes! We would love to hear from you if there's one recipe you particularly enjoyed by emailing us at online@drshel.com. Please feel free to email any recipe requests also.  Thank you for taking the time to read our blog and stay tuned for more recipes next week.  If you would like to know more about living a healthy lifestyle please go to our website at www.drshel.com or call us at 281-313-7435 and we would be happy to schedule a complimentary consultation with you.
Get Well,
Dr. Shel
P.S. Visit our Facebook for more!