From our friends at Obagi.com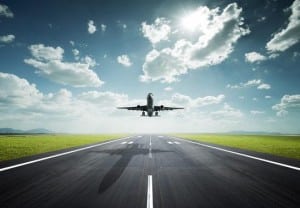 As the mercury climbs higher and the kids are finally out of school, you've probably begun thinking about all the exciting destinations you want to visit this summer. Staying on top of the latest packing tips can make your travels less stressful while making sure you bring along the essentials you need—such as your skin care products that will keep you looking your best wherever you are! After all, jet-setting is all about staying glamorous on-the-go.
Luckily, with these convenient travel tips, you'll have no problem getting from point A to B this summer while maintaining Obagi Skin HealthTM.
Limit your luggage
While you might be tempted to pack anything and everything so you'll have all the comforts of home with you on your journey, this isn't the most efficient way to get anywhere. Not only will excess baggage make it difficult to get through security, but it's also difficult to carry and costs more to transport. To make your airport experience less painful, limit your luggage to one carry-on and one checked bag. But as you reduce your load, make sure to hold on to products that will keep your skin fresh as you travel. Airplanes are infamous for their dry atmosphere and poor air quality, which can leave your skin feeling tight and uncomfortable, so make sure to pack hydrating lotions in your carry-on bag to combat these effects.
Pack for your destination
As you pack your bags, choose items that you'll need based on your destination. Consider the climate and the activities you're expecting to do, and plan your luggage around that. If you expect hot, humid weather, you may want to avoid thick, rich creams and opt for a more lightweight formula. Packing plenty of sunscreen for a stay at a beachside resort goes without saying but remember, even if you're skiing in the mountains, the sun can still affect your skin!
Travel size
When you're considering which personal beauty or skin care products to bring on your trip, it's best to stick with travel-sized bottles that are less than 3 ounces in your carry-on luggage. While you'll want to limit the number of containers you bring onboard the plane, make sure to pack all the essentials of your skin care system to be ready for anything. One way to make sure you don't forget any of your go-to products is to pack the Obagi Nu-Derm® System Travel Set—a travel-sized version of our all-in-one, anti-aging system that transforms skin for a beautiful, healthy-looking complexion. All products within this kit are TSA-approved sizes for safety and convenience so you can get the professional skin care that you love wherever you go.
Whether you're traveling by air, land, or sea, the Nu-Derm Travel Set is the perfect travel companion and beauty solution to address any luggage problems that may come your way. What's your must-have skin care item when you're on vacation?