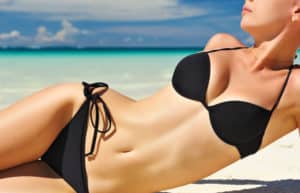 Unfortunately for all of us gravity and time can really take a toll on our body. This is most true for the delicate skin of our face and neck. If you have started to notice signs of sagging or loose skin anywhere on your body it may be time to consider treatment with one of our many effective, non-surgical options. Skin rejuvenation is possible without scars and without needles through the use of Ultherapy, Laser Genesis and IPL.
Ultherapy is gaining celebrity status in the cosmetic world as the latest in non-surgical anti-aging care. Its unique benefit is not necessarily from the dramatic results it offers but rather from the long-lasting results. Ultherapy is an effective way to improve your skin's tone, eliminate sun damage and soften lines and wrinkles. You will notice some improvement right after the procedure, however most patients should expect optimal results within 3 months – once collagen has had a time to rebuild.
For patients seeking a different type of therapy, perhaps a laser treatment, Genesis and IPL (Intense Pulsed Light) are used to achieve beautiful results. These therapies can eliminate the appearance of veins through the skin, facial redness and other imperfections. Genesis can also be used to soften the appearance of lines, wrinkles, acne scars and even enlarged pores.
Each of these unique treatments are available in our office and offer remarkable results without surgery. Contact us to learn more today!