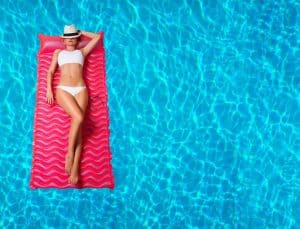 Summer is around the corner. You've been eating right, exercising and taking all the right steps to look and feel your best in your swimsuit yet despite your efforts, you are still left with stubborn, unwanted fat. You know what I'm referring to…muffin tops, love handles, saddlebags, bra rolls and less than desirable arms. No one likes it, no one wants it and you definitely don't want to be showing off any of this unwanted fat in a swimsuit this summer so you begin thinking about your options. Do you do something as invasive as go under the knife, such as liposuction or a tummy tuck? Or should you opt for a less-invasive solution, such as CoolSculpting?
These are the exact same thoughts for nearly every man and woman in America who are dealing with unwanted fat.
As an expert in fat reduction techniques, I always suggest going with the least invasive, most effective treatments on the market and for fat reduction, CoolSculpting is it.
You've probably heard about CoolSculpting, seen an ad or watched a commercial. Simply put, CoolSculpting is a non-invasive procedure that can be performed in as little as one hour per section and products long-lasting results that cannot be achieved through diet and exercise alone. CoolSculpting freezes and eliminates stubborn fat by delivering precisely controlled cooling to gently and effectively target fat cells underneath the skin. Treated fat cells are then frozen and parish. Over time, your body processes the parished fat cells and eliminates them entirely, leaving a more sculpted version of you.
So what's the difference between CoolSculpting and Liposuction? MANY!
CoolSculpting is non-invasive and requires no surgical procedure. Liposuction is extremely invasive and requires incisions that can result in scarring.
CoolSculpting procedures take as little as 35 minutes, while liposuction can over 2 hours to perform.
CoolSculpting is performed in an office where no anesthesia is required and patients can return to their daily activities immediately. Liposuction is performed in a hospital or surgical center and requires multiple months of recovery.
CoolSculpting does not damage any of your other tissues. Liposuction damages surrounding tissue as fat is loosened, which causes severe bruising and swelling.
CoolSculpting results are visible within the first couple of weeks of treatment. Liposuction results can take several months to appear as your swelling and bruising subsides.
From muffin tops and saddlebags to bra rolls and belly fat, CoolSculpting treats the following areas:
Abdomen & Lower Back:
Arms
Hips
Thighs
Chin
The benefits of CoolSculpting are many. Below are some of the best benefits my patients have experienced:
No surgery or scarring
Doesn't damage surrounding tissues
Naturally eliminates unwanted fat
Simple, quick procedure
No anesthesia required
Little to no downtime
Lasting results
FDA approved for fat removal
CoolSculpting is a very comfortable procedure that can be performed in the comfort of one of our relaxing patient rooms. We offer you a variety of movies to enjoy during your treatment and ensure you as are comfortable as possible throughout your treatment.
We are one of the first practices to offer the latest CoolSculpting devices and technology, which allows us to treat larger areas in less time. The new 35-minute CoolAdvantage applicator has been designed to increase the comfort, convenience and effectiveness for CoolSculpting treatments. This new technology cuts your treatment time from 1 hour to a short 35 minutes.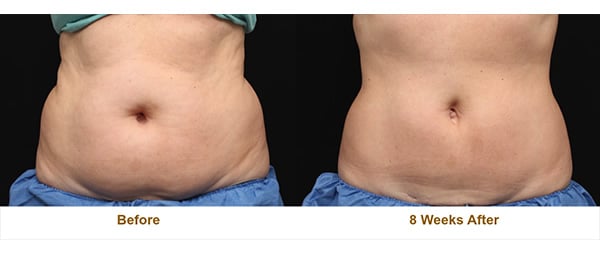 Are you curious if you might be a good candidate for CoolSculpting? Answer the following questions:
Do you have unwanted body fat that is resistant to diet and exercise?
Do you have noticeable fat patches/bulges in certain areas?
Are you at a manageable weight?
Are you done having children?
Are you at or near your goal weight?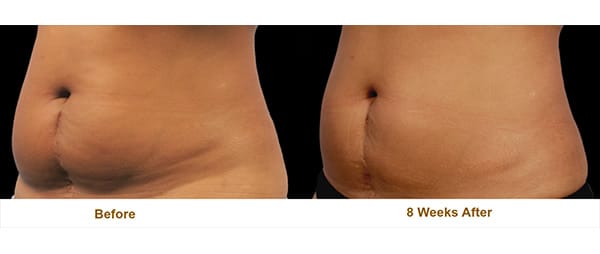 If you answered 'yes' to one or more of these questions, you could be an excellent candidate for CoolSculpting. Request your one-on-one consultation today to see if CoolSculpting is the right treatment for you. We would love to help you look and feel your best in your own skin this summer. Click here to schedule your complimentary consultation today!
PS – Would you like to receive health articles and information directly to your inbox? Subscribe to my newsletter today & get a complimentary copy of my e-book, Get Your Life Back By Balancing Hormones. Click here to subscribe today.