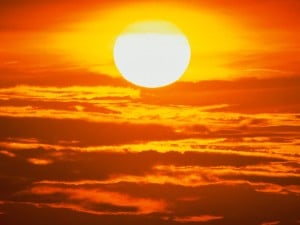 Many of us spent our childhoods worshipping the sun…and are now paying the price.  Sun damage can lurk below the surface of our skin and as we age, the evidence of all that time spent working on our tans begins to appear in the form of age spots.  You may also have begun to notice some redness (rosacea), brown spots and uneven skin tone.
My Plan for treating sun damage focuses on the following 3 things:
Visia Skin Analysis
Cutera Limelight Photofacial Treatment
Skin Care and Sunscreen
Step One: Analyze
Initially, I recommend that a Visia Skin Analysis be done, which is a revolutionary analytic tool that can see below the surface of your skin and view sun damage that is not visible to the naked eye.  We will be able to survey the extent of the damage and it will help us determine how to treat what we find.
Step Two: Treatment
Our Cutera Limelight Photofacial is very effective in treating the negative effects that the sun may have had. The face, chest, shoulders and arms are the most popular areas for treatment because they have typically had the most sun exposure.  After just one or two painless treatments, patients will see dramatic results.  This treatment is an FDA-cleared, patented technology which utilizes Intense Pulsed Light to provide wonderful results for a variety of conditions, including:
age spots
sun-induced freckles
brown spots
skin redness (rosacea)
birthmarks
large pores
acne scarring and other blemishes
Step Three: At Home Treatment and Prevention
To continue seeing results at home, I recommend our Photofacial patients use our Obagi Nu-derm skin care product line.  These products are designed to encourage cell turnover beneath the surface of the skin; they can help further lighten dark areas and improve skin texture.  You can view an informative testimonial video about the products below:
Additionally, a good quality, broad range sunscreen is recommended. It's imperative that you not only rectify the sins of the past, but prevent further damage to your skin.  Obagi also offers several wonderful sunscreens including their Nu-derm Sunshield, which is an SPF 50.  It contains both 10.5% Zinc Oxide and 7.5% Octinoxate; it's extremely effective in protecting your skin from the sun and has a nice, velvety finish.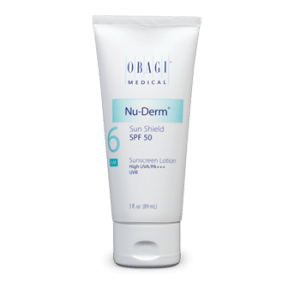 You can find more information about Cutera by visiting their site here.
On our site, you can learn more about the Photofacial treatment and see some great 'before and after' pictures by clicking here.