I'm excited to share with all of you my comprehensive wellness approach on how to address nutritional, metabolic and lifestyle factors. We are going to discuss a comprehensive approach to beauty.
What are the underlying physiological factors affecting healthy aging, complexion, hair and overall skin health?
I'm going to show you new but well tested and definitely supported by me supplements for hair, skin, and nails, support radiance, hydration, collagen production and a youthful appearance.
Let us go Beyond Skin Deep! How do you feel?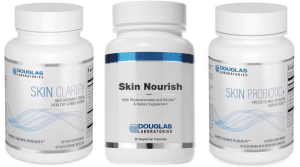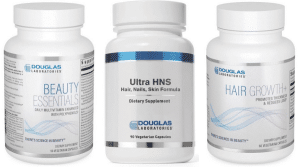 Identify the root cause and know that health concerns may be grounded in other manifestations, like GI complaints or just headaches.
Do you deal with…

Sleep Concerns

G.I. Issues

Weight Gain

Hair Loss

Cognitive Issues

Joint & Muscle Aches

Decreased Immunity

Decreased Energy



At this point, as a board-certified OB/GYN who is devoting my full-time practice to aesthetics and wellness medicine, I evaluate the Scientific Root Cause.
Could it be one of the following or even a combination of two or more?

Cardiovascular

Elevated Cytokines

Hormones

Nutrition and Diet

Oxidative Stress

Aging



How can I help my patients to understand the connection between Health and Beauty?
What can I do to internally support my patients with the external treatments and procedures they receive?
My mission is to combine the Science of Wellness with the Art of Beauty!
I totally believe and offer a unique approach to enhance both inner vitality and outer rejuvenation.
This has been the model of our success for the last 20 years.
Before we dive deeper, beyond skin deep…
Here is a list of the Frequent Nail Complaints, I see in my practice. 
Brittleness

Infections

Slow Growth
What are the Main Causes of Nail Complaints?
Injury

Inflammation

Genetics

Diet/ Lifestyle/Nutritional Factors

Stress

Hormones

Some medications

Nutritional Deficiencies
What are the most Frequent Skin Complaints we see at the Dr. Shel Wellness and Aesthetics Center? ***
Melasma/ Hyperpigmentation

Fine Lines? Wrinkles

Skin Laxity
What are the Main Causes of Skin Complaints?
Sun Exposure

Free-Radicals

Genetics

Diet / Lifestyle / Nutritional Factors

Food Sensitivities / Allergies

Stress

Hormones
I'm very proud to be part of Douglas Laboratories "BEAUTY BY DL Products."
Discover the Beauty by DL difference through science- backed products aiming to help support you to feel your best.
Get Well,
Dr. Shel